Values and history
Values
The Krogerup Folk High School operates on strenghtening democracy and furthering human development grounded on the ideas of the gestalt of man, where all of ones abilities are in play.
In a modern day, where the society is ever more fragmented and knowledge is specialised, it is important to put this knowledge into perspectiv and to expand on independant and critical thought across specific disciplines. Krogerup is a political and creative folk high school with international visions. We want to educate young people with different backgrounds, so they will be able to contribute to society.
We focus on developing youths into responsible and enterprising citizens, who are open an sympathetic to different views and cultures.
As our founder, Hal Koch, we feel that democratic thought and action requires a constant and extensive dialogue on values. It is important to strenghten a willingness to act – in the interest of both local and global communities – with permissiveness held up by reason and imagination.
The history of Krogerup –
from country house to folk high school
Krogerup is in the middle of the graceful Zealand countryside between forest and fields close to the Sound by the old gunboat harbour. You can both feel and see the history around you, because the main building is more than just a house – although Danish author Karen Blixen (also know under her pen name Isak Dinesen) referred to the place as suitable living arrangements for one single family.
It was here seignory Hans Rostgaard lived and fought the Swedes in the middle of the 1600s. And the place where his learned son, Frederik Rostgaard, returned to after he was banished from court in 1724 due to allegations of corruption. It was here the noble family von der Maase built the first known Krogerup in 1776. Frederik Rostgaard's daughter, Conradine Sophie Rostgaard married Frederik von der Maase in 1720. He fell off his horse and died in 1728. She marries Oluf Bruun, her children's teacher at Krogerup, without her fathers permission. Constantin Brun, merchant, made quite a living during the Napoleonic Wars and bought the country house in 1812 for his agricultural sons, planted rare trees and put an extra story on the main building. The Brun's owned Krogerup for 127 years, but when Mrs. Brun died in 1939, the property was so much in debt, that none of her heirs wanted to take over.
And so, Krogerup became property of the Danish state, and during World War II the police moved into the building and turned it into a school. When the nazis overtook the police force in 1944, Hitler's Danish underlings, the Hipo-corps, moved in and destroyed the building. After the liberation the house stood empty for more than a year. But in November 1946 the first curious students arrived to live in flammable baracs and help make a reality the Krogerup Folk High School imagined by Hal Koch and five eager teachers. Hal Koch's school was not welcomed by the folk high school movement and other Grundtvig-circles. It was reprimanded for everything from lacking identity to a communist nest. However, it did not lack identity or was populated by communists, but it did concern itself with peculiar topics such as European humanism, human rights, democracy and politics. And it was a 'Copenhagen'-school at that! These were strange elements for the folk high school movement, who since 1834 had focused on Danish and Nordic history and national identity.
It is quite the puzzle how Kropgerup Folk High School survived in spite of the ruckus and adversity it faced. But the solution is probably – as it always has been with this folk high school – the students. The students gave the school life and viability
The beutiful mansion of 1776, our pride and joy, is now a protected property. But new additions have been made in 1958, 1970, 1988, and 1999.
Much has changed since Hal Koch and his associates made their first effort to establish a totally new folk high school, but the school is still founded on civic duties and humanism. In 2004 the purpose clause was framed in these words:
The Krogerup Folk High School shall inspire youths with different backgrounds to position themselves critically to the most important challenges in our society. The education shall develop the students' political and cultural commitment, through amongst other activities an active dialogue on the concept of values, identity and democracy. The school shall develop the students sense of responsibility, towards the single as well as collective in the near and global communitiy.
Krogerups forstandere gennem tiden
Siden Hal Koch skabte Krogerup Højskole i 1946, har flere forskellige personligheder stået i spidsen for højskolen:
1956: Harald Engberg-Pedersen
1966: K.E. Larsen
1982: Søren Bald
2002: Mette Geil
2005: Erik Boel
2008: Rikke Forchhammer
2018: Rasmus Meyer
Krogerup history
1661: Hans Rostgaard is rewarded for his battle against the Swedes and takes over Krogerup
1741: the family Von der Maase take over Krogerup
1776: The main building is completed
1812: The Bruun family takes over Krogerup
1837: The main building is redesigned into two stories
1939: The property is in debt – the state assumes responsibility. During the war Krogerup houses the police and the Hipo-corps
1946: Krogerup Folk High School is established on December 1st. Head: Hal Koch
1956: Head: Harald Engberg-Pedersen
1966: Head: K.E. Larsen
1982: Head: Søren Bald
2002: Head: Mette Geil
2005: Head: Erik Boel
2008: Head: Rikke Forchhammer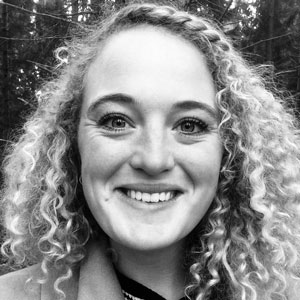 Clara Nepper Winther
CONTACT
Krogerup Højskole
Krogerupvej 13
3050 Humlebæk
Cvr.Nr. 44913216
Telephone: 49 19 03 80
E-mail: kontoret@krogerup.dk
Office hours: 9.00 - 12.00