Applying for Crossing Borders
Where will I be staying?
Krogerup Folk High School is housed in a late-18th century country house with room for 110 students. There are a total of 62 rooms; 33 singles and 29 doubles, all furnished and designed by Danish designer, Børge Mogensen. Every room has its own sink, mirror, closet, desk and noticeboard. The bathrooms and showers are located in the hall.
Practical information
Studying in a new country is both exciting and challenging at the same time, particularly if this is your first time living abroad. And we want to make this transition as smooth as possible. It is therefore important you fill out the information on the application form clearly. When you fill out the application, you will first receive a confirmation email containing all the information you filled out. When you have been accepted to the course, we will send you an official welcome letter with practival information: start date and program, as well as life at the school and in Denmark.
You are responsible for making your visa application, travel arrangements and insurance for your stay. Depending on your country of origin, different rules apply for residing in Denmark. The Danish Folk High School website (the official site for the association of Danish Folk High Schools in Denmark) offers in-depth information on rules and regulations, and we suggest you read their FAQ.
Remember, we are always only a callAdd a Tooltip Text call or an email away.
Payment
International students need to pay the entire tuition fee before the course starts. Students who need a visa to Denmark, need to pay tuition in full before the school can send them forms to apply for visa/student residence permit. The course cost covers room and board at the school as well as the two-week study tour in the middle of the semester. If you opt for shorter course of 7 or 9 weeks, the travel costs are excluded.
If you decide to drop out before the course ends, you must pay the tuition for the time you stayed at the school plus four additional weeks. For students who need visa/residence permit, you will need to bring documentation from the Danish embassy that the visa has been cancelled.
Additional costs
In addition to the tuition expect costs for 2-5 journeys round-trip journeys to Copenhagen as they are not included in the cost for your main subject or electives. In addition, there are various material costs. Finally, you will need to take care of your own pocket money for the duration of the stay.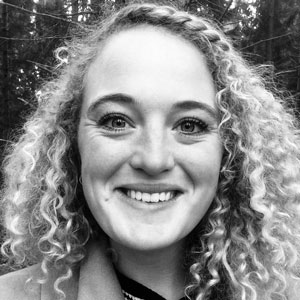 Clara Nepper Winther
CONTACT
Krogerup Højskole
Krogerupvej 13
3050 Humlebæk
Cvr.Nr. 44913216
Telefone: 49 19 03 80
E-mail: kontoret@krogerup.dk
Office hours: 9.00 - 12.00
Se der seneste nyhedsbrev HER