Crossing Borders Sustainability Study-Tour in Denmark
The main aim of the study-tour is to give Crossing Borders students a direct experience of the sustainable and best practice initiatives in Denmark. The tour is a perfect opportunity to travel together while exploring the different dimensions of the modern economy and lifestyles, including the cultural, social, ecological and economic dimensions of the modern system. The tour will take the students to innovative green solutions in the country side, energy island and urban sustainability in .
Travel Programme
The first 3 days of the trip will be spent at the Ananda Gaorii Ashram Farm and Learning Center in in Vig: http://www.anandagaorii.dk/
Here we will live, study about permaculture, Progressive Utilization Theory (PROUT), which is a guiding vision for transformative social change, a comprehensive paradigm for socio-economic planning, and an integrated design system for socio-economic development: https://www.proutinstitute.org/
We will also take part in building eco-houses, eco-gardening, meditation, yoga and dumpster diving to explore food waste in relation to sustainability: https://www.techopedia.com/definition/10267/dumpster-diving
The next three days of the tour will be spent on the energy island of Samsø, an island produces 140% of its energy from clean and renewable sources: wind, sun, biomass and heat pump. Here, we will stay in eco-cabins at the Ydunshave, learn about eco-farming, visit the energy academy and nature school. See the links:
Samso: cbsnews.com
The energy academy: energiakademiet.dk/en
The next five days of the tour will be spent exploring urban sustainability in Berlin. In Berlin we will visit, get presentations and guided tours at:
The Circular Economy House: cbsnews.com
Green fashion: greenfashiontours.com
Mimycri: the Berlin project where migrants make refugee boats into bags: independent.co.uk
Inclusion gardens: bbc.com/news/
The Federal German Association for Sustainability: nachhaltigkeit.bvng.org
In conclusion, you can see that the tour is carefully designed to enable you to experience sustainability in practice from the countryside, on an island and in a big city. The tour will also allow some free time for students to explore Berlin on your own.
Payment
International students need to pay all their tuition before the course start. The course cost covers room and board at the school as well as the two-week study tour in the middle of the semester.
Total cost of folk high school stay and study tour
Autumn 2019 – 18 weeks – € 4,650 (DKK 34.300)
Spring 2020 – 24 weeks – € 5,920 (DKK 44.000)
Autumn 2020 – 18 weeks – € 4,850 (DKK 36.300)
Expenses included:
• Travel costs to Ecovillages and Samsø Energy Island in Denmark
• Eco-cabin/Hostel
• Full board: breakfast, lunch and dinner
• Lectures and guided tours
Expenses not included:
• Travel insurance
• Non-specified meals and entrance fees to museums etc.
• Local transportation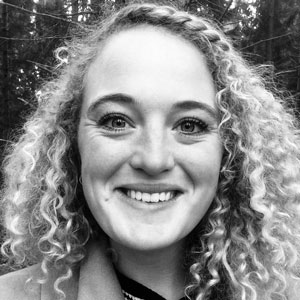 Clara Nepper Winther
CONTACT
Krogerup Højskole
Krogerupvej 13
3050 Humlebæk
Cvr.Nr. 44913216
Telefone: 49 19 03 80
E-mail: kontoret@krogerup.dk
Office hours: 9.00 - 12.00
Se der seneste nyhedsbrev HER