Main subject
Before you come to Krogerup Folk High School, you pick a main subject. Krogerup offers 6 main subjects – 5 of which have Danish as a working language. For our international students we offer Crossing Borders. This course will form the base throughout your stay. Along with your fellow students in Crossing Borders, you will go to a relevant travel destinations and do a final project after the trip. You will also pick from a number of electives that are offered in English – how many depends on the length of your stay.
We recognize that as individuals you have many passions that you'll want to pursue during your stay. This is why it is our aim to offer you main subjects and electives that give you the chance to immerse yourself in an area of expertise where there isn't focus on grades or homework but rather on developing ideas and active participation.
Every subject works with the democratic principle of promoting dialogue. You can expect your positions to be challenged and learn from your fellow students. Your teachers are active sparring partners and ready to listen and provide you with the tools you need, but the course will run based on the decisions you make as a group.
At Krogerup Folk High School we focus on providing you with the possibility of becoming a responsible and enterprising citizen, open and sympathetic towards other views and cultures. The goal of the stay is to put your knowledge into perspective and expand your ability to become an independent, critical thinker across any specific discipline.
Crossing Borders
As an international student, you will attend the English-speaking main subject, Crossing Borders, but don't worry: There are plenty of electives, events and social gatherings, where you will have the opportunity to work and play with students from the other courses.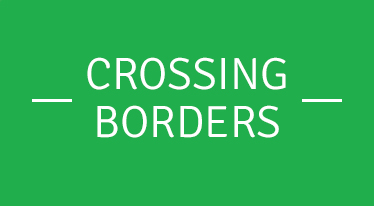 Crossing Borders
Global activism and intercultural studies.
Read more