Student life
Life at a folk high school – the sky is the limit
Our biggest task as a folk high school is to let creativity flow. When there is no pressure from exams or grades you can apply yourself without constraints. Let passion and commitment guide a common goal, and you have the opportunity to learn new sides of yourself – to go places you've never been before. During the course stay you will have the time to realize your potential and connect with others around you. You will enter into discussions with and about the unknown and unexpected. Values and ideals are up for a debate. You learn to differentiate and appreciate these lessons through exchanges with others. The values and conflicts of modern society will become clearer. Passion and will, immersion and contemplation, imagination and creativity – these are qualities Krogerup Folk High School cherishes and puts before notions of superficiality, haste and indifference.
A day at Krogerup Folk High School
At Krogerup you share your everyday and special events with young people from Denmark and all around the world. As well as attend classes, you will eat and sleep at the school.
Officially the day starts at 8 AM in the dining hall, where there is a breakfast buffet until 8.45. At 8.45, students and teachers meet up for assembly and song. There is roll call and we go over the schedule for the day. Some days there is a lecture, hall meeting or joint meeting at assembly. Democratic practice is a key component of everyday life here at Krogerup.
After assembly there is cleaning duty and subsequently classes. Cleaning communal areas and doing the dishes is mandatory.
Lunch is served at 12.30 and at 2 PM classes resume – either your main subject or an elective.
NB: Krogerup Folk High School is a school with an international outlook and has students from all around the world. As such, many of the joint activities, like morning assembly and a number of electives, will be held in English.
Is the folk high school for me?
We think it is, and we hope this has given you a good insight into life at Krogerup! But if you have the opportunity, you are more than welcome to come visit the folk high school and experience it first hand. You will get a chance to talk to teachers and students about what it is like to be a student at Krogerup. You can even attend classes and spend the night, if you need a fuller in-depth experience. Call the office to schedule an appointment at (+45) 49 19 03 80.
If you are not in a position to experience Krogerup personally, you can always go to our Facebook page and check out some of the social activities students and visitors attend throughout the year.
What is a Danish Folk High School?
What is daily life like at Krogerup?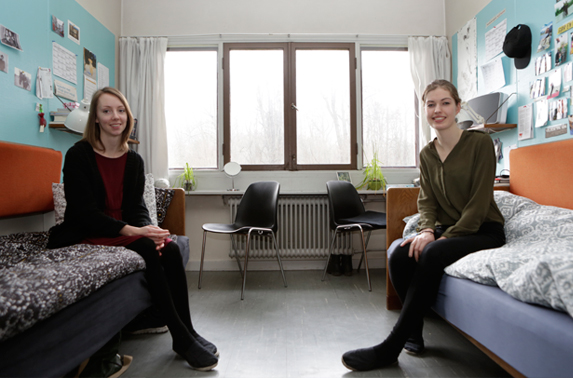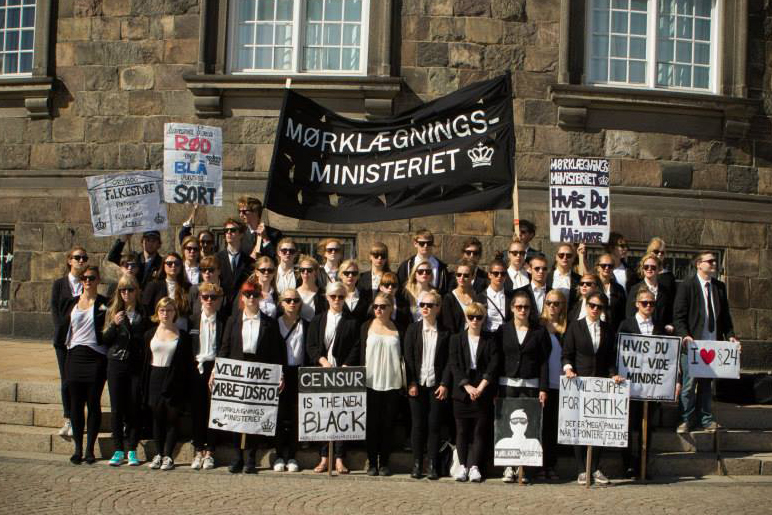 The Blackout Ministry
Mørklægningsministeriet (The Blackout Ministry) is a campaign protesting the new public administration law. We want to portray the absurdity of the law through satire and irony.
Our focus has been on the two paragraphs 24 and 27, and we are fighting for a public administration law that excludes them. We want a democracy that is built on transparency, where the citizen has access, insight, control and an opportunity to partake in the proceedings.
By performing as The Blackout Ministry we want to portray the absurdity of the new law and show how democratically elected politicians isolate themselves from the people by robbing them of the opportunity to gain insight, e.g. the legislation process.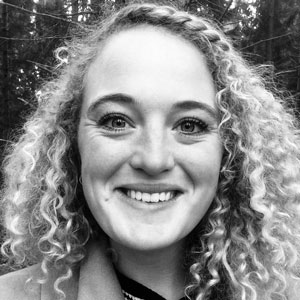 Clara Nepper Winther
CONTACT
Krogerup Højskole
Krogerupvej 13
3050 Humlebæk
Cvr.Nr. 44913216
Telefone: 49 19 03 80
E-mail: kontoret@krogerup.dk
Office hours: 9.00 - 12.00